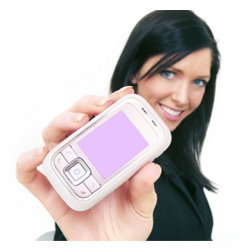 YouTube becomes mobile
The company that owns the world's second most visited site decided that it's time to come towards the persons that are using mobile phones for watching the videos hosted on its site. Over 250 million video files will be available starting with February and there are more to come every day.
The main requirement is a 3G capable mobile device and an operator network able to support streaming and heavy data transfer. A long expected feature of the new service is that mobile users can upload video content directly from their devices in a very short time, virtually limited only by the speed of their connection. The company stated that making videos immediately available for other users required a large investment in infrastructure.
The possibility of commenting on videos and rating them is a very interesting aspect of the newly implemented service, offering an interactive experience similar to the one offered by accessing the site via a PC for example.
Also YouTube offers a free Java application that can be downloaded directly on your mobile device and enhances the service with lots of features that will encourage your video editing skills. Note that this is only compatible with mobile phones that support J2ME and have video streaming capabilities.
On top of this, YouTube and HBO announced that they have signed an agreement to create HBO's own YouTube channel meaning that most of the shows produced by the giant pay-per-view television will be available for users all over the world using either their PCs or their mobile devices.
The latest moves from YouTube are a huge step towards transforming mobile phones to multimedia devices capable of playing any media format, something like a small-scale PC and bringing an unique experience to the mobile phone users.