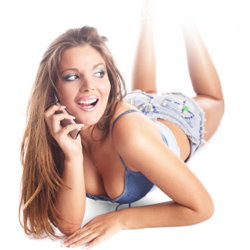 Why don't we create our own ringtones?
We often hear interesting ringtones in the bus, at school or at work and we wonder if we can find something great for our mobile phone. It would be awesome if our ringtone can be unique, something original that makes you feel good when a person is calling you.
The network operator is offering a ringtone download service, the Internet is flooded with sites that allow us to download ringtones and still we can't find one that would suit us. Why pay for a ringtone that everyone can have on their mobile phone when you can have your own, unique ringtone. It is easy for every person that has a computer and a little operating skills to make one and then put it on his or hers mobile phone. For example, if you want the chorus of your favorite song as a ringtone, you just need a sound editing software on your computer and you're off to work. After you've trimmed the needed part, you save it as an mp3 file and you just have to transfer it to the mobile phone and set it as a ringtone. It is a quick, easy and free method for always having a cool ringtone. There are a few certain reasons people don't do this. Mostly because they don't have any skills in operating a sound editor, or they consider it is easier for them to download a pre-made one, not being disturbed by the fact that they have to pay for it and that more persons can use it. Imagine that if every person would create an own ringtone, the whole market around selling them would collapse and an important source of revenue would disappear.
Creating your own ringtone gives you the opportunity of being creative and innovative, so even if you don't need a new ringtone you can try doing this for fun and see what comes out, maybe you discover a new talent.