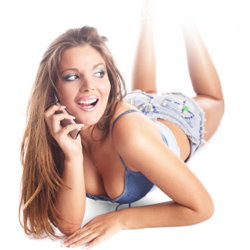 The PSP Phone
During the last few months, we can observe a tendency from the producers to develop specialized terminals, each offering a key feature. We have camera phones, music phones, video phones and it seems that Sony has decided to offer a real gaming phone, or rather a mobile phone in a gaming console.
Rumors about the mixing of a mobile phone and Sony's PlayStation Portable gaming console have appeared at the beginning of 2007 but were followed by a period with no further information. But recently, various design concepts have apparently leaked from the producer, indicating that Sony is really working on this project that can become the first contender for Nokia's recently launched N-Gage platform. Sony has a great advantage, the fact that it already owns a very capable portable gaming console, the PSP, and they only need to add a phone module to that. But that isn't a simple thing to do, mostly because a great part of the control system has to be changed. Gaming on regular mobile phones isn't easy because of the numeric keypad that has to be used, but Sony found a solution to this and put on gaming controls, inspired from the PSP. So, it seems that the PSP Phone will have a double sliding system, revealing gaming keys in a position and a classic numeric keypad in the other position. The display will probably be the one from the PSP with an option of rotating the image at 180 degrees. It is also possible for the new device to feature a 3.2 megapixel camera and an integrated mp3 player.
The biggest advantage of the PSP Phone will be the fact that it will be compatible with all the PSP titles, so users will have a wide range of games to choose from. If the phone will come out, it will definitely be a success having in mind that there aren't any phones with gaming console capabilities on the market yet.