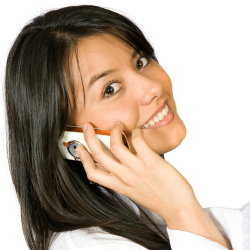 Gadgeteers
As we continue to live in an ever-increasing technological world, consumers are perpetuating the notion of the "gadgeteer" - the individual who collects, almost to a compulsive level, the newest, hottest gadget on the market. And despite the emergence of computers, MP3 players, PDA devices, portable DVD players, GPS systems, innumerable gaming systems and the like, there is no gadget as coveted and collected as the cell phone. Upon the release of the iPhone, consumers were lined up for hours, huddling in crowds and lines to be the first to get their hands on the latest and greatest gadget.
So why is the cell phone the quintessential gadget for the gadgeteer? Simply stated, it's got hundreds of gadgets within gadgets. With the personalization market reaching an all-time high, cell phone users are able to take pictures, download wallpapers, check their e-mail, IM, schedule appointments, and perhaps most popular download ring tones to assign to each contact in their address book, and download ring back tones to allow callers to hear something other than the traditional phone ringing sound. All of this in the palm of your hand...and often, much smaller.
Surprisingly, this is not a tiny niche of the technology market either. 30-40% of cell phone subscribers are taking the free phone that comes with the plan they sign up for. What this means is 60-70% of cell phone subscribers are either upgrading their phone, signing cell phone contracts with a different phone in mind, or buying a specific phone, and taking the plan that accompanies it...whether or not that is the carrier of choice (as was the case for many new iPhone users).
With the average American now becoming a gadgeteer, you can rest assured that cell phone companies, along with other major technology companies will be catering to these desires, by continuously pushing out the next big thing in technology driven gadgets.