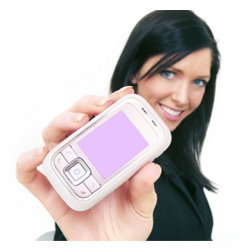 Different age, different ringtone
In most countries from all over the world, mobile phones aren't just an instrument for middle-aged dynamic people, but they are products owned by most categories of age. From kindergarten children to elderly persons, all have started owning a mobile phone and the easiest way of personalizing it is setting their favorite ringtone.
The youngest of the mobile phone users commonly prefer a funny sound as a ringtone, or a silly song. They only use the phone casually and it is mostly a toy for them, without any real purpose. Teenagers are difficult to be listed in a specific category because of different lifestyles, preferences or trends. They either have a funny ringtone for amusing the ones around, or a song performed by their favorite band or singer. They are also the persons that change their ringtones most often because of the constant need of having something new. Young adults are also a very dynamic category and they, same as the previous class, prefer a song of their favorite artist, or a classic "rrriiiinng". It isn't necessary for them to have the latest hits as a ringtone, as they are less interested in trends and tendencies. Middle aged persons are mostly persons that don't see their mobile phone as an entertaining device, but as a necessity that eases their work and existence. They mostly prefer pre-installed tones or classic music as ringtones, so that no one will turn their heads when someone calls. Elderly users are the least dynamic category, most of them using the same ringtone for years sometimes. They don't set up their ringtones alone, being helped by their children or grandchildren. This often leads to hilarious situations like hearing a phone singing "Jingle bells" in the middle of the summer.
Remember this is just a classification made on the age of different persons, and because of the fact that people are different and unpredictable, we hear a great variety of ringtones every day.