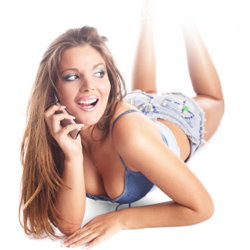 What would people like to see on mobile television?
Mobile television has slowly but steadily entered the scene and it is the sector expected to have the biggest growth in the future years from the whole mobile entertainment industry. With the number of mobile devices that support television continuously increasing, network operators should try to ease the procedures needed to receive TV signal and lower the costs of data transfer so that more and more people will get the chance of using this new service.
But what would people like to see on their mobile phone? Would they watch the same things like they do at home in front of their big TV? Mostly yes, because mobile television means being on the move and it can only be considered a backup solution for video entertainment. First of all, this is a very good source of news so most persons would probably watch news channels with headlines from politics and economics as these are the subjects that interest most people. Of course, let's not forget sports that a lot of people would like to see wherever they are. How many times did you need to go somewhere in the middle of a sport event and wished you would continue watching? Definitely it has happened several times, but now mobile television gives you the opportunity of never missing a thing. Teenagers would like to see music channels and video clips of their favorite artists when finding themselves away from the TV. Probably a small percent of users will be eager to watch movies on their mobile phones even if this isn't a good platform for this because of the limited display size and resolution.
Mobile television will surely be a big step both for the mobile industry and for televisions as it could bring more users and expand the advertising target. People will continue to watch regular TV programs but they will definitely require content that would suit the mobile experience.