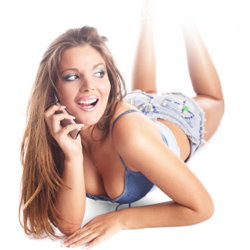 Top Myths About Ringtones Busted
If you've been looking at ringtone websites but were unsure about downloading a ringtone for your cell phone; read on and we'll tell you the truth about the most common myths about downloading ringtones.
You'll Be Signed Up To a "Club"
It's true there are some unscrupulous websites out there that will indeed sign you up to a club if you download a ringtone - but it says so very plainly that if you download the "free" ringtone you will be charged anywhere from $5 to $19 per month to be a member. But you have to step back and wonder- why would they need your credit card information if it was truly "free"? If you're downloading what you feel is a free ringtone - read the fine print and don't give your credit information for anything that is supposed to be free.
Your Information Will Be Sold
Very few websites that sell mobile ringtones will sell your information and you must be told they collect information for this purpose. Read the privacy section on any website you're considering doing business with and see how they use the information they collect. You will find that most websites use the information used to make your purchase only for the purpose.
You Can Get a Virus
No reputable mobile ringtone website is going to harbor a computer virus waiting to attack either your computer or your cell phone. If you're trying to scam and get cracked copies of ringtones for free - consider the source. You may wind up with something that will install unwanted games or even pornography on your cell phone (depending on the capabilities of your cell phone). Do business with a professional firm and you can put this fear to rest.
Those are the three biggest myths about downloading ringtones. Go ahead, pick out your favorite tune and put it on your cell phone and you can know it's safe to do so!