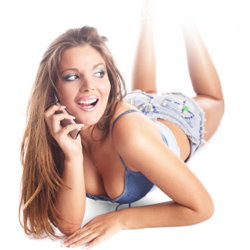 What makes a good video phone?
People must admit that, when buying a new mobile phone, they are more and more attracted to models that offer lots of gadgets and functions that are not needed in most cases. But how about a phone's capability of playing video content? Well, this certainly isn't useless because it offers a new perspective on a mobile phone, the one of a mobile TV. Movies, video clips or television channels, all are now available on some mobile phone and it's up to you to decide which one has the most to offer.
So what are the most important details in a video mobile phone? First of all, the display. The bigger, the better and also resolution and contrast should have good values. This is certainly the most important decision factor since it will display all the content and you probably want to benefit from the best conditions. Related to this is the sound. Since you will definitely want to hear everything in all possible conditions, even in a crowd of people, a set of good headphones is mandatory. Next, the interface is another key element of a good video phone. An intuitive and simple one can offer the user simple access to all the needed functions and transform the mobile video experience in to a thrilling one. Last but not least, the supported protocols have to be taken in to consideration. A device that benefits from DVB-H is a far better choice than another one that receives the signal through 3G. Although being more expensive, it is a choice for the future, when DVB-H coverage will further expand.
Having said all this, remember that it is important to have in mind both the technical and the cost-related aspects, but you also need to allow your heart a choice. If two models have roughly the same features and costs, it is important to choose the one you like the most, the one that produces excitement when used.