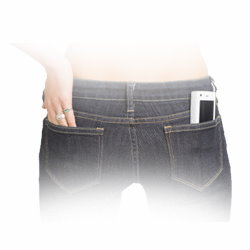 Ring tones for your landline!
File this under the "What Will They Think of Next?" category. Thought ring tones were just for cell phones? Think again. Cell phone company executives and innovative technology companies have come up with the latest product to truly synergize the modern-time conundrum of how to manage a landline and a cell phone. Companies like VTech are now offering phones that have the technological capability to receive both standard landline calls, and through Bluetooth technology, field cell phone calls as well.
The revolutionary technology comes at a very apropos time, as the number of landlines being installed is decreasing, especially among young people. As cell phone companies began offering plans with more minutes for less money, family plans, unlimited texting and free long distance (not to mention better all around service), young people have no longer been seeing the need for traditional landlines. While some may argue that this is not a bad thing, some people miss the days of the traditional landline. For those, there is this new technology.
Perhaps the best feature of this new product is that the landline has all the capabilities of the cell phone from which it's being connected to. This means the landline will still ring with the unique ring tones people assign to individual callers, allowing the person to identify the source of the call by song alone. This feature is especially popular to some, who don't like the sound of the traditional ring, and now can hear their favorite chart-topping tunes throughout their house when someone calls.