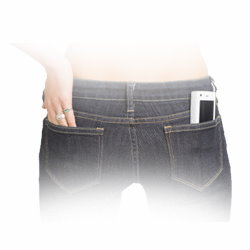 Why do people play mobile games?
A lot of people tend to do things that don't have a clear explanation. For example, mobile gaming. It isn't a thing you do pushed by the need for entertainment, but mostly because you are bored and you want your time to pass a lot faster. Taking a look at the places and moments when people use mobile games reveals that most of them do this in the bus, in the subway, in school, when waiting for someone or when waiting for something to happen, like receiving an e-mail. There are only few persons that play mobile games when they are at home, simply because they can benefit from other entertainment methods like gaming consoles, television or Internet.
Mobile games are usually simple, uncomplicated versions of video games from other platforms, so they can never compete against them at the degree of entertainment. They are not story-driven experiences and can never become memorable since their role is bringing pure fun and not creating emotions, like some video games do. You cannot become a fan neither spend the whole day in a mobile game, simply because they are not meant for this.
So why do people play mobile games? The answer is simple. Because they represent the best alternative to boredom when you don't have anything else to do. You can enter a game and play for five minutes if you want and still have fun. When you close it, you forget about it and never think of the moment when you will play it again. They are perfect because you don't spend a lot of money on them and they offer elementary gameplay that anyone can learn without a manual. Mobile games are designed to be entertaining and funny short experiences, much like the early video games and this is probably the reason people like them so much.