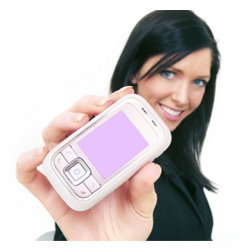 Off-deck mobile gaming
Being a six billion dollars market, people would expect to encounter variety in mobile gaming distribution, but the situation is completely different. In 2007, 90 percent of the incoming money was revenues from on-deck sales and only ten percent from off-deck and advertising games.
Most game developers distribute their products through on-deck carriers because this way they have little concern on marketing and promoting channels. Obviously, profits are much smaller, as carrier operators tend to retain a big part of the selling revenues, but that is normal as they do most of the distribution part. Although owning such a crushing percent of the market, carrier decks start to feel threatened by the continuous growth of off-deck distribution, expected to reach almost 30 percent of the market in less than four years if things continue to evolve in this direction. But the direction is about to change and the percentage could grow, as big producers, like Electronic Arts, have stated their intentions of going off-deck starting with future titles. Of course, they have the means necessary for insuring good marketing campaigns for their products and removing an element from the distribution process will surely increase the income. Another advantage of this move is that the developers have the opportunity of getting direct feedback from the users in order to increase the quality of content and support services. This could also represent an advantage for the regular users that would receive more ways of getting what they want at probably lower prices than the current ones. On the other hand this move could be a big blow for the carrier operators that will lose an important part of the market they clearly dominated so far.
More developers shifting towards off-deck distribution would represent the liberalization of the mobile gaming market, a necessary move that may encourage the industry and bring more profit to the ones that deserve it.